Healthy Changes to Your Lifestyle That You Have Control Over
Healthy Changes to Your Lifestyle That You Have Control Over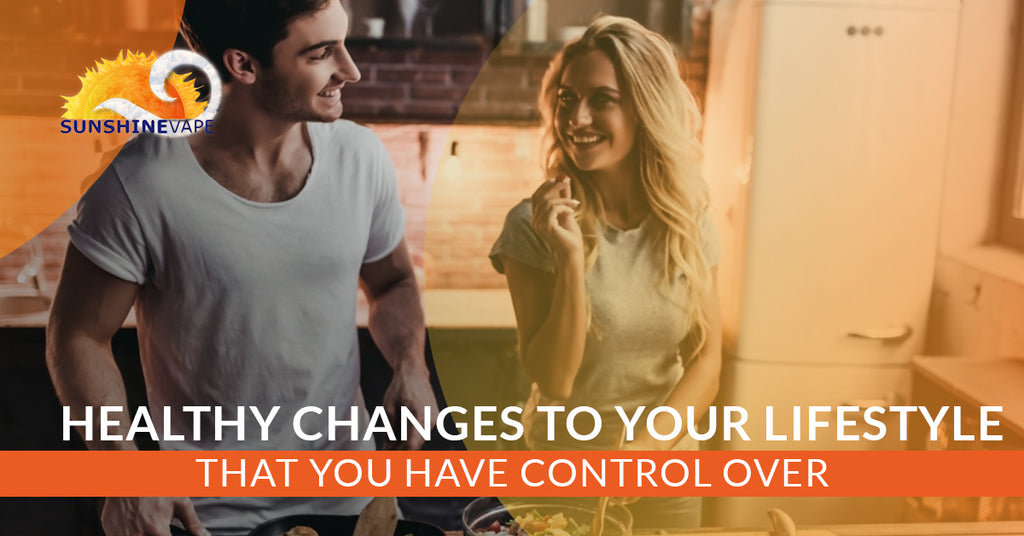 Life is always somewhat of a conflict in the sense that it feels good to do things that we know aren't necessarily good for us, and it feels not-so-good to be disciplined and do what we know will ultimately be good. Simply put, there's an ever-constant balance between enjoying yourself and taking care of yourself.
Enjoy a Well-Balanced Life With Sunshine Vape
When it comes to something like catching a nicotine buzz — for many, a necessary mental break from the stressors and complications of daily life — vaping offers a refreshing balance between enjoyment and taking care of yourself. While our online vape supply shop would never tout vaping as healthy, per se, we'd argue tooth and nail that it's an objectively healthier alternative to smoking traditional tobacco. Of course, this is just one example of a healthy lifestyle switch that you can consciously make just about whenever, but it's one that we're personally vested in.
Looking for some inspiration to re-think, re-optimize, and improve yourself? We could be mystical and say that those answers lie within yourself, but that's not very practical. Instead, read below as Sunshine Vape, Rhode Island's favorite vape shop, brings you a few simple and effective ways to feel good about your day-to-day life.
Take a Little More Time and Effort to Cook at Home
Yes, we know — eating healthy is easier said than done. It's true that you can still eat out on a daily basis and do so in a healthy manner, but your monthly food budget will skyrocket as a result. What's worse is that for those who do eat out, restaurants are generally fairly unhealthy, packing a lot of butter and salt into their entrees.
Think easy, simple, and minimal ingredients when you cook at home. A simple one-pan meal with roasted chicken and vegetables with a side of quinoa or brown rice is all that it takes to eat healthily.
Spend a Little More Time Outside
It's human nature to be outdoors. If you've spent too long bustling and grinding in the city, you might be surprised at how relaxed and stress-free you'll feel after a long walk in the woods. Even walking the dog to the nearest park is better than nothing. Consider trading an hour of gaming or Netflix for some outdoor time; you won't regret it.
Exercise Your Creative Mind
You don't have to be an artist to get a little creative here and there. Exploring your creative side, even if you're more left-brained, feels good at the end of the day. Even if your work results in a stick figure drawing, hey, at least you made it!
Swap Out Booze and Soda for Carbonated Water
Alcoholic beverages and soda are packed with calories and sugar. That's no secret, especially by 2018 standards and health awareness. Flavored carbonated beverages (i.e. seltzer water) provide a similar level of satisfaction to traditional soda and even alcohol (minus the psychoactive effects).
Ditch Cigarettes and Vape With Us Today!
Whether you're just discovering the magical world of vaping or you're a longtime vaper, Sunshine Vape is here to help supply you. Contact us today with any questions!